GIFT SHOP
..for more items visit the studio Redbubble.
---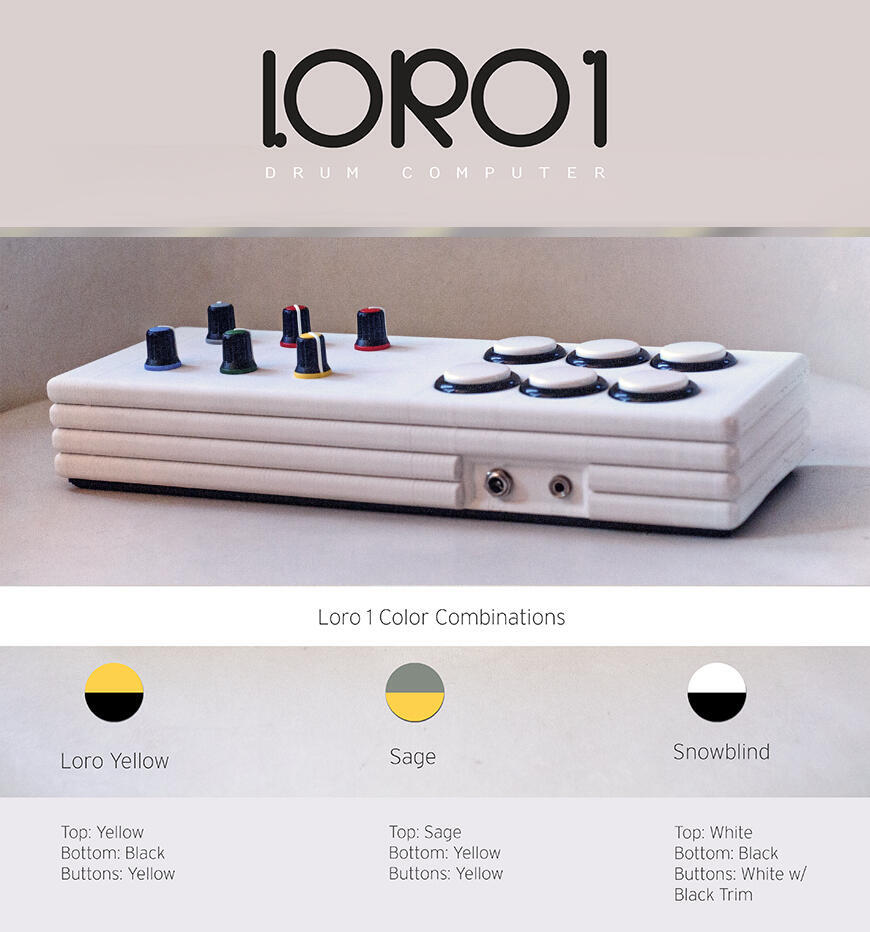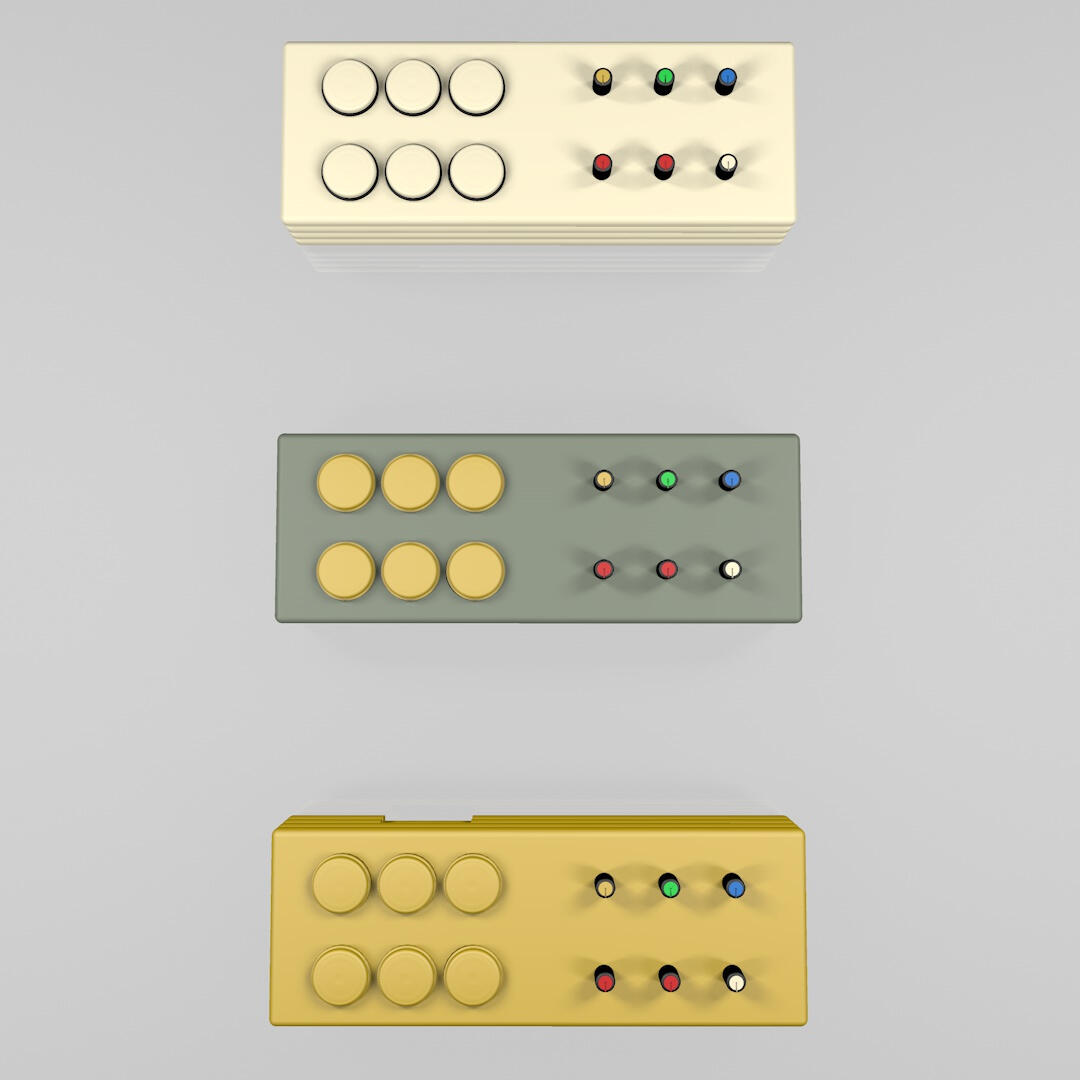 LORO 1: Drum Computer

The Loro1 is based on the Arduino processor. It is a fully manual drum computer designed and engineered for 3d-printing here in the studio. These are not samples, they are coded waveforms generated at the processor level. Each sound has been modeled to sound both natural and electronic, taking inspiration from a variety of vintage drum machines. It has Kick, Snare, Woodblock, Tom 1 and Tom 2, both with independent tuning knobs. There is also onboard volume control, slap back delay, and reverb. *The slight bit of noise in the video above is a result of a less than ideal recording set up.

3.5mm Mono Output. Powered by a 5v adapter (included).

This is a one man show, please exercise patience and allow 3-6 weeks for manufacture, testing, and delivery of the LORO1. This is a home-brewed, 3d printed unit, subtle variations and imperfections are to be expected, but they will not affect operation. Custom color jobs available for a $70 surcharge.
$300 | please indicate color in order
---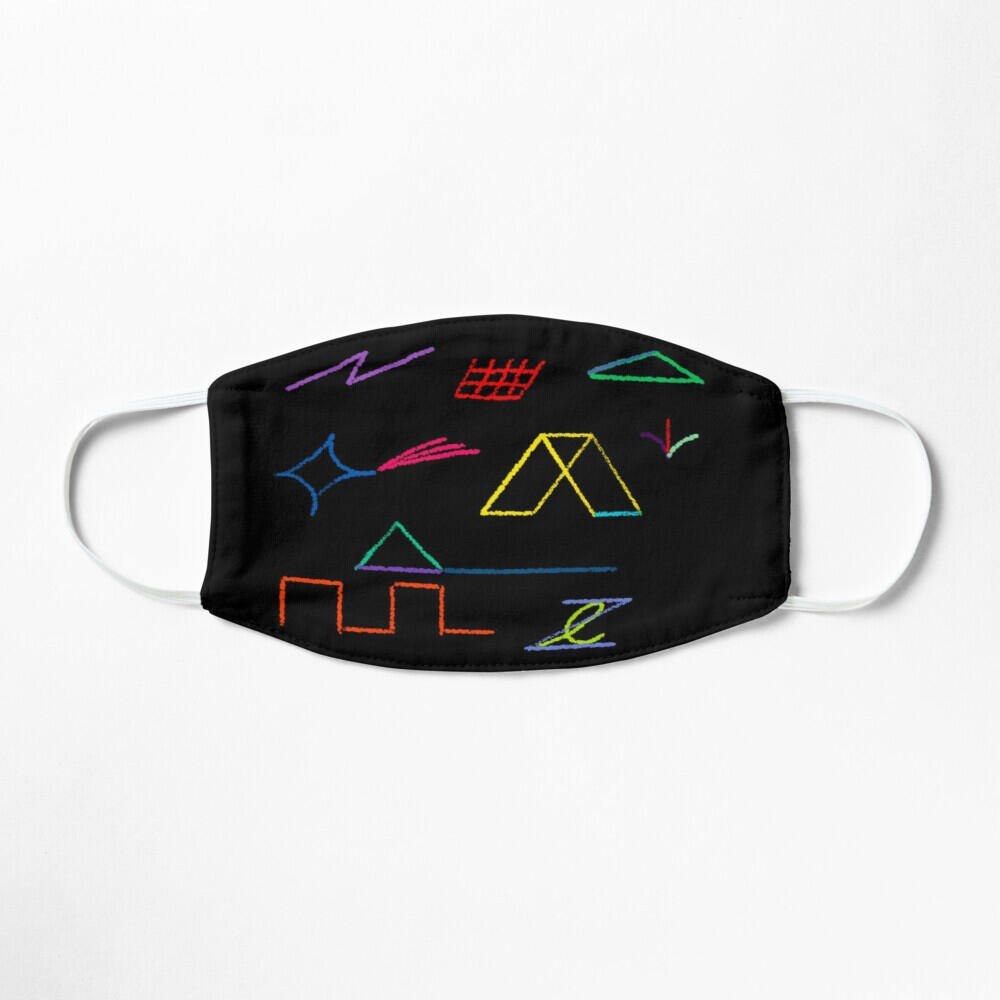 'Sum of its Parts' Mask - Reg/Sm.
---
Limited Edition Vinyl LP
Edition of 100
Mastered by Jared Paolini
at Tempo House Recording
---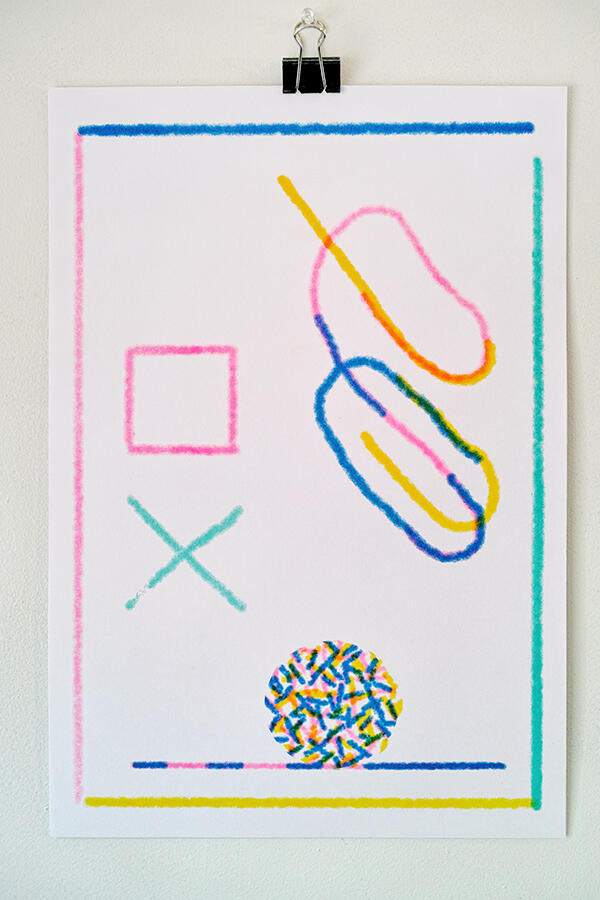 Risograph print #2, 2020
"11 x 17" edition of 100

$25
---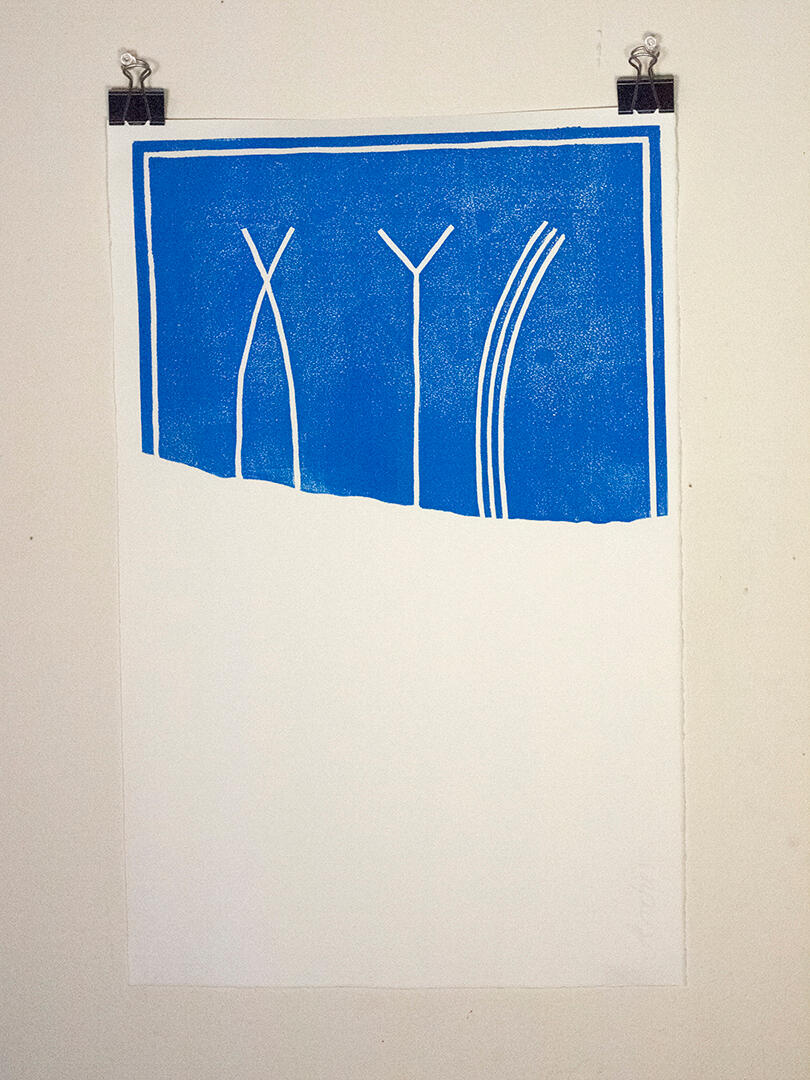 'Lacunae' Block Print
13" x 20" edition of 100

$25
---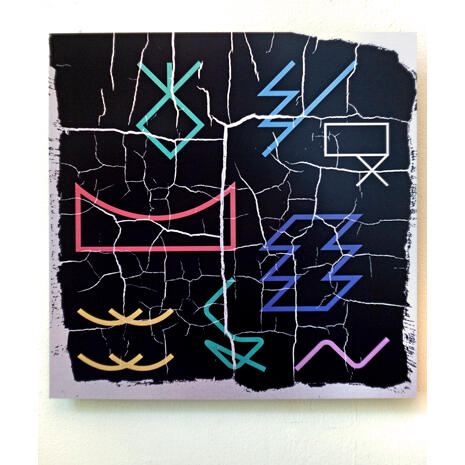 'Faded', digital aluminum print, 2018
12 3/4" x 12 3/4"

*areas not treated with black / color reveal reflective aluminum beneath,
for a luminescent work that changes according to varying qualities of ambient light.

$75
---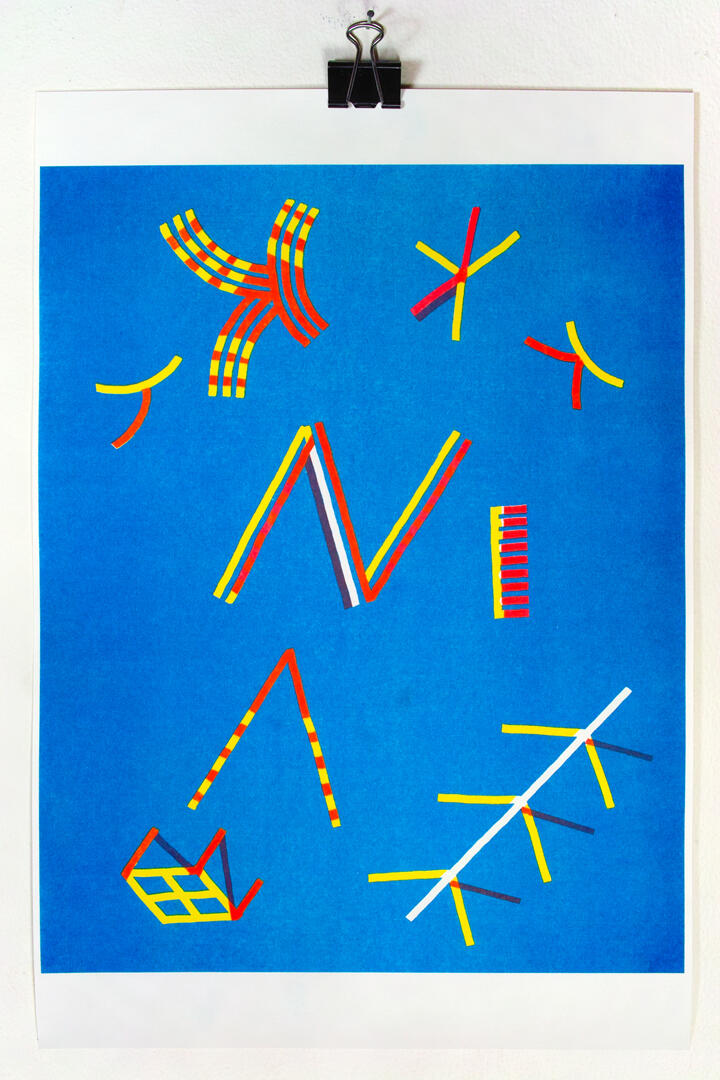 Risograph Print #1, 2017
11 1/2" x 17", edition of 50
8 left

$25
---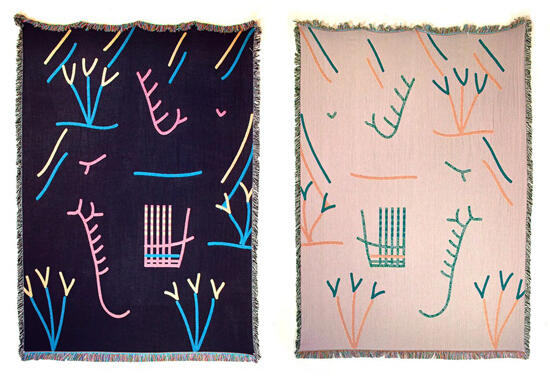 'in the river' Reversible Throw
71" x 53"

$145